---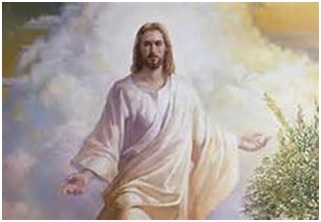 Counseling Words of Jesus Christ
Jesus Christ is the wisest and most famous person that has ever lived. He is the Son of God who came to redeem and rescue the world.
He set in order a plan to save man from eternal damnation and have eternal life. He provided a way for man to be blessed, prosper, successful and happy in this world.
His words are most valuable and should be read by everyone. His words were not his own, but those given and entrusted to Him by God, His Heavenly Father.
John 17:8
"I have given unto them the words which thou gavest me; and they have received them."
These words were said of Him.
John 7:46
"Never man spake like this man."
I invite you to read, understand and apply them in your life.
The Subjects of Christ's Words are presented to help you:
God the Father wants to help you.
Matthew 6:32
Your Heavenly Father knows that you need all these things.
If you need help:
Subjects Covered by Jesus.
Sin
John 8:24
If ye believe not that I am he, ye shall die in your sins.

John 8:34
Verily, verily, I say unto you, Whosoevercommitteth sin is the servant of sin.


Defilement
Matthew 15:19-20
For out of the heart proceed evil thoughts, murders, adulteries, fornications, thefts, false witness, blasphemies: These are the things which defile a man:


If you are Lost
Matthew 18:11
For the Son of man is come to save that which was lost.


You are invited to come to Christ
Matthew 9:13
I am come to call sinners to repentance.

Matthew 11:28
Come to me, all you who are weary and burdened, and I will give you rest.


Seek God's Kingdom
Matthew 6:33
But seek ye first the kingdom of God, and his righteousness; and all these things shall be added unto you.


Receive Salvation
John 3:17
For God sent not his Son into the world to condemn the world; but that the world through him might be saved.

Luke 19:10
For the Son of man is come to seek and to save that which was lost.


Be Born again
John 3:3-7
Verily, verily, I say unto thee, Except a man be born again, he cannot see the kingdom of God. Verily, verily, I say unto thee, Except a man be born of water and of the Spirit, he cannot enter into the kingdom of God. That which is born of the flesh is flesh; and that which is born of the Spirit is spirit. Marvel not that I said unto thee, Ye must be born again.


The Book of life
Luke 10:20
But rather rejoice, because your names are written in heaven.


Children of God
Matthew 5:45
That ye may be the children of your Father which is in heaven:

John 1:12
As many as received Him, to them He gave power to become the Children of God.


Eternal life
John 6:47
Verily, verily, I say unto you, He that believeth on me hath everlasting life.

John 8:51
Verily, verily, I say unto you, If a man keep my saying, he shall never see death.


Heaven
John 3:13
No man hath ascended up to heaven, but he that came down from heaven, even the Son of man which is in heaven.

John 14:1-3
Let not your heart be troubled; you believe in God, believe also in Me. In My Fatherís house are many mansions; if it were not so, I would have told you. I go to prepare a place for you. And if I go and prepare a place for you, I will come again and receive you to Myself; that where I am, there you may be also


Assurance
Luke 12:32
Fear not, little flock; for it is your Father's good pleasure to give you the kingdom.

John 10:28-29
And I give unto them eternal life; and they shall never perish, neither shall any man pluck them out of my hand. My Father, which gave them me, is greater than all; and no man is able to pluck them out of my Father's hand. John 14:18
I will not leave you comfortless: I will come to you.

John 14:19
But ye see me: because I live, ye shall live also.


Hell - a warning
Matthew 10:28
And fear not them which kill the body, but are not able to kill the soul: but rather fear him which is able to destroy both soul and body in hell.

Mark 9:47-48
And if thine eye offend thee, pluck it out: it is better for thee to enter into the kingdom of God with one eye, than having two eyes to be cast into hell fire: Where their worm dieth not, and the fire is not quenched.


Donít lose your soul
Matthew 16:26
For what is a man profited, if he shall gain the whole world, and lose his own soul?


Chosen
John 13:18
I know whom I have chosen:


Water Baptism
Mark 16:16
He that believeth and is baptized shall be saved; but he that believeth not shall be damned.


Receiving the Holy Spirit

John 14:16-17
And I will pray the Father, and he shall give you another Comforter, that he may abide with you forever; Even the Spirit of truth;

John 16:7
Nevertheless I tell you the truth; It is expedient for you that I go away: for if I go not away, the Comforter will not come unto you; but if I depart, I will send him unto you. And when he is come, he will reprove the world of sin, and of righteousness, and of judgment:


Sanctification
John 17:17
Sanctify them through thy truth: thy word is truth.

Acts 26:18
That they may receive inheritance among them which are sanctified by faith that is in me.

1 John 1:7
The Blood of Jesus Christ, Godís Son cleanses us from all sin.


Calling
Matthew 22:14
For many are called, but few are chosen.

Matthew 4:19
And he saith unto them, Follow me, and I will make you fishers of men.


Following Christ
Matthew 16:24
If any man will come after me, let him deny himself, and take up his cross, and follow me.


Enjoying the Presence of Jesus Christ
Hebrews 13:5
for he hath said, I will never leave thee, nor forsake thee.


Harvesting Souls for Christ
Matthew 9:37-38
The harvest truly is plenteous, but the labourers are few; Pray ye therefore the Lord of the harvest, that he will send forth labourers into his harvest.


Soul winning
Mark 8:36
For what shall it profit a man, if he shall gain the whole world, and lose his own soul?

Luke 5:10
Fear not; from henceforth thou shalt catch men.

Mark 1:17
Come ye after me, and I will make you to become fishers of men.

Luke 5:10
Fear not; from henceforth thou shalt catch men.


Confessing Christ
Matthew 10:32
Whosoever therefore shall confess me before men, him will I confess also before my Father which is in heaven.


Church
Matthew 16:18
Upon this rock I will build my church; and the gates of hell shall not prevail against it.

Luke 4:16
As his custom was, he went into the synagogue on the sabbath day, and stood up for to read.


Doctrine of Christ
John 7:16-17
My doctrine is not mine, but his that sent me. If any man will do his will, he shall know of the doctrine, whether it be of God, or whether I speak of myself.


Asking
Matthew 7:7,11
Ask, and it shall be given you. If ye then, being evil, know how to give good gifts unto your children, how much more shall your Father which is in heaven give good things to them that ask him?

John 14:13-14
And whatsoever ye shall ask in my name, that will I do, that the Father may be glorified in the Son. If ye shall ask any thing in my name, I will do it.


Faith
Matthew 21:21
Verily I say unto you, If ye have faith, and doubt not, ye shall not only do this which is done to the fig tree, but also if ye shall say unto this mountain, Be thou removed.

Mark 9:23
Jesus said unto him, If thou canst believe, all things are possible to him that believeth.

Matthew 9:29
According to your faith be it unto you.


Forgiving others
Mark 11:26
But if ye do not forgive, neither will your Father which is in heaven forgive your trespasses.

Luke 17:3
And if he trespass against thee seven times in a day, and seven times in a day turn again to thee, saying, I repent; thou shalt forgive him.


Prayer
Matthew 21:22
And all things, whatsoever ye shall ask in prayer, believing, ye shall receive.

Matthew 6:5-13
And when thou prayest, thou shalt not be as the hypocrites are: for they love to pray standing in the synagogues and in the corners of the streets, that they may be seen of men. Verily I say unto you, They have their reward. But thou, when thou prayest, enter into thy closet, and when thou hast shut thy door, pray to thy Father which is in secret; and thy Father which seeth in secret shall reward thee openly. But when ye pray, use not vain repetitions, as the heathen do: for they think that they shall be heard for their much speaking. Be not ye therefore like unto them: for your Father knoweth what things ye have need of, before ye ask him. After this manner therefore pray ye: Our Father which art in heaven, Hallowed be thy name. Thy kingdom come, Thy will be done in earth, as it is in heaven. Give us this day our daily bread. And forgive us our debts, as we forgive our debtors. And lead us not into temptation, but deliver us from evil: For thine is the kingdom, and the power, and the glory, for ever. Amen.


Doing good
Luke 6:31
And as ye would that men should do to you, do ye also to them likewise.


Righteousness
Matthew 5:20
Except your righteousness shall exceed the righteousness of the scribes and Pharisees, ye shall in no case enter into the kingdom of heaven.


Bearing fruit
John 15:5
I am the vine, ye are the branches: He that abideth in me, and I in him, the same bringeth forth much fruit: for without me ye can do nothing.


Love
John 13:34-35
A new commandment I give unto you, That ye love one another; as I have loved you, that ye also love one another. By this shall all men know that ye are my disciples, if ye have love one to another.


Talents
Matthew 25:15, 20, 21
And unto one he gave five talents, to another two, and to another one; to every man according to his several ability. And so he that had received five talents came and brought other five talents, saying, Lord, thou deliveredst unto me five talents: behold, I have gained beside them five talents more. His lord said unto him, Well done, thou good and faithful servant: thou hast been faithful over a few things, I will make thee ruler over many things: enter thou into the joy of thy lord.


Stewardship
Luke 19:12
A certain nobleman went into a far country to receive for himself a kingdom, and to return. And he called his ten servants, and delivered them ten pounds, and said unto them, Occupy till I come. And it came to pass, that when he was returned, having received the kingdom, then he commanded these servants to be called unto him, to whom he had given the money, that he might know how much every man had gained by trading. Then came the first, saying, Lord, thy pound hath gained ten pounds. And he said unto him, Well, thou good servant: because thou hast been faithful in a very little, have thou authority over ten cities. And the second came, saying, Lord, thy pound hath gained five pounds. And he said likewise to him, Be thou also over five cities. And another came, saying, Lord, behold, here is thy pound, which I have kept laid up in a napkin: For I feared thee, because thou art an austere man: thoutakest up that thou layedst not down, and reapest that thou didst not sow. And he saith unto him, Out of thine own mouth will I judge thee, thou wicked servant. Thou knewest that I was an austere man, taking up that I laid not down, and reaping that I did not sow: Wherefore then gavest not thou my money into the bank, that at my coming I might have required mine own with usury? And he said unto them that stood by, Take from him the pound, and give it to him that hath ten pounds. For I say unto you, That unto every one which hath shall be given; and from him that hath not, even that he hath shall be taken away from him.


Strength
Revelation 3:8
For thou hast a little strength, and hast kept my word, and hast not denied my name.


Tithing
Mark 12:17
Render to Caesar the things that are Caesar's, and to God the things that are God's.

Matthew 23:23
Woe unto you, scribes and Pharisees, hypocrites! for ye pay tithe of mint and anise and cummin, and have omitted the weightier matters of the law, judgment, mercy, and faith: these ought ye to have done, and not to leave the other undone.


Fasting
Matthew 9:15
The days will come, when the bridegroom shall be taken from them, and then shall they fast.

Matthew 6:17-18
But thou, when thou fastest, anoint thine head, and wash thy face; That thou appear not unto men to fast, but unto thy Father which is in secret: and thy Father, which seeth in secret, shall reward thee openly.


Binding and loosing
Matthew 18:18
Verily I say unto you, Whatsoever ye shall bind on earth shall be bound in heaven: and whatsoever ye shall loose on earth shall be loosed in heaven.


Casting out of devils
Matthew 12:28, 21
I cast out devils by the Spirit of God, then the kingdom of God is come unto you.

Matthew 17:18
Jesus rebuked the devil; and he departed out of him: and the child was cured from that very hour. This kind goeth not out but by prayer and fasting.

Mark 16:17
And these signs shall follow them that believe; In my name shall they cast out devils;


Take up your cross
Mark 8:34
Whosoever will come after me, let him deny himself, and take up his cross, and follow me.


Tribulation
John 16:33
In the world ye shall have tribulation: but be of good cheer; I have overcome the world.

Revelation 2:9
I know thy tribulation.

Revelation 2:10
Fear none of those things which thou shalt suffer: Be thou faithful unto death, and I will give thee a crown of life.


Reward
Matthew 19:29
And every one that hath forsaken houses, or brethren, or sisters, or father, or mother, or wife, or children, or lands, for my name's sake, shall receive an hundredfold, and shall inherit everlasting life.

Matthew 5:12
Rejoice, and be exceeding glad: for great is your reward in heaven: for so persecuted they the prophets which were before you.

Revelation 2:10
Be thou faithful unto death, and I will give thee a crown of life.

Revelation 3:11
Hold that fast which thou hast, that no man take thy crown.

---